Event Honorees: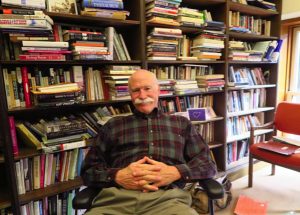 Tobias Wolff
"The library was my refuge as a boy, both for the books I read there and the peace I enjoyed within its walls. No doubt because of this deep, old attachment, I have done much of my writing in libraries, and one of the things I miss most during this quarantine is being able to work in my little room in Green Library at Stanford, drawing on the energy and silent affirmation of the books ranged around me. I send my condolences to all those similarly deprived. May it end soon."
Tobias Wolff is an American short story writer, memoirist, novelist, and teacher of creative writing. He is known for his memoirs, particularly This Boy's Life (1989) and In Pharaoh's Army (1994).
Photo Stanforddaily.com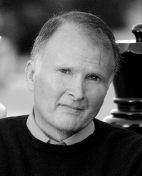 John Arquilla, Distinguished Professor
U.S. Naval Postgraduate School
"My first job, over fifty years ago, was as a page, shelving books in the Elmwood Park Public Library, back in Illinois. I spent more time on the job reading than shelving, but had an understanding head librarian who indulged me. The library was not only my passport to the world; it was the place where I came to believe in the power of ideas to change the world. Libraries will continue to play an important role as sources of ideas and insights that will help us chart our course in these turbulent times."
John Arquilla is a Distinguished Professor at the U.S. Naval Postgraduate School in Monterey CA, and author, most recently, of Why the Axis Lost.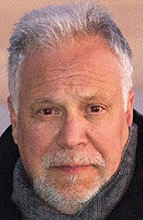 Michael Katakis
Many years ago, my mother died after a long struggle with cancer. The day was November 22, 1963. Hours before her passing John F. Kennedy the 35th president of the United States, was assassinated in Dallas, Texas.
Our family now comprised my immigrant father and me. I remember the sadness in my father's eyes and he could see the fear in mine. On a cold December morning my father took me to a branch of the Chicago Public Library. I looked up at the big desk and saw a nameplate that announced one Mrs. Cabbage. I suppose that my father had told the librarian that I had lost my mother and since then had increasingly grown silent and afraid. Mrs. Cabbage got up from her desk, put her arm around a frightened little boy and walked him through the towering shelves of books and said;
"Every word in all of these books is a thread that will weave a magic carpet that will take you everywhere, and after you have traveled through their pages you will find that there are more kind and open hearts than there are monsters, and knowing that will make you less afraid."
During these strange and sad days, I remember the librarian's words and lesson. We are free and books will take us everywhere.
Michael Katakis, is a writer, photographer, Fellow of the Royal Geographical Society and manager of Ernest Hemingway's literary estate. His books include; Ernest Hemingway: Artifacts From a Life, Despatches, The Vietnam Veteran's Memorial, A Thousand Shards of Glass: There Is Another America, Traveller: Observations From an American in Exile and Photographs and Words (with Kris L. Hardin). He is the editor of Sacred Trusts: Essays on Stewardship and Responsibility and Excavating Voices: Listening to Photographs of Native Americans.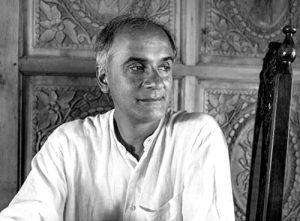 Pico Iyer
"Books are the most loyal and understanding and intimate friends we have. They're never too busy to share themselves with us, they nearly always engage us at a deeper level than chit-chat, and even after thirty minutes with them, we draw closer to our best and most attentive, open-hearted selves."
Pico Iyer is the author of 15 books, translated into 23 languages, including the recent The Art of Stillness: Adventures in Going Nowhere and, last year, a meditation on living with uncertainty and mortality, Autumn Light: Season of Fire and Farewells.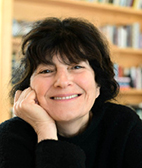 Ruth Reichl
"I have always been grateful for the immense generosity of librarians. Once again, they've stepped up, making sure that books are available when we most need them. If this pandemic is proving anything, it is how essential our libraries are."
Ruth Reichl, is an American chef, food writer, co-producer of PBS's Gourmet's Diary of a Foodie, culinary editor for the Modern Library, host of PBS's Gourmet's Adventures With Ruth, and the last editor-in-chief of Gourmet magazine. She has written critically acclaimed, best-selling memoirs: Tender at the Bone: Growing Up at the Table, Comfort Me with Apples and more.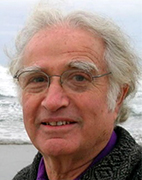 Dr. Bernard Roth
"I reread some books every year, and I often gain new insights. This is a great time to reread some of your favorite books."
Dr. Roth is one of the founders of the Hasso Plattner Institute of Design at Stanford (the d.school) and is active in its development: currently, he serves as Academic Director. His design interests include organizing and presenting workshops on creativity, group interactions, and the problem solving process. Formerly he researched the kinematics, dynamics, control, and design of computer controlled mechanical devices. In kinematics, he studied the mathematical theory of rigid body motions and its application to the design of machines.
Join the Cozy Read-A-Book Bash now!