Join us!
A BENEFIT FOR THE CARMEL PUBLIC LIBRARY FOUNDATION

Join us Wednesday, April 27th for an exhilarating exploration that envisions our
global destiny, with acclaimed futurist and best-selling author, Parag Khanna.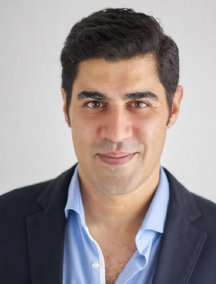 "Daring, smart, unforgettable"
–Acclaimed author Elif Shafak's reaction to Dr. Khanna's recent book MOVE: The Forces Uprooting Us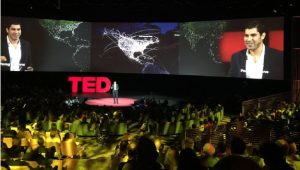 Parag Khanna is a leading global strategy advisor, world traveler, and best-selling author. He is Founder & Managing Partner of FutureMap, a data and scenario based strategic advisory firm. Parag's newest book is MOVE: The Forces Uprooting Us (2021). His books have been translated into more than twenty languages and he was named one of Esquire's "75 Most Influential People of the 21st Century," and featured in WIRED magazine's "Smart List."
Dr. Khanna holds a PhD in international relations from the London School of Economics, and Bachelors and Masters degrees from the School of Foreign Service at Georgetown University. In 2017, he was awarded a Richard von Weizsaecker fellowship of the Robert Bosch Academy. He has been a Senior Fellow of the Singapore Institute of International Affairs as well as a featured speaker and host for TED Talks where he has garnered over 3 million views.
Questions? Please email info@carmelpubliclibraryfoundation.org

Proceeds from the evening benefit the Carmel Public Library Foundation whose mission is to keep the library open, relevant and thriving and to ensure free library service in perpetuity by providing funding for 100% of the books, materials, programs, equipment and services. The ticket price represents an educational program donation that is tax deductible for all registration options.
Carmel Public Library Foundation is a registered 501(c)(3) nonprofit. Tax ID: 77-0257681