WHO WE ARE
The Carmel Public Library Foundation is governed by a Board of Directors – community leaders who volunteer their time and efforts for the advancement and well-being of the library. Each member may serve two three-year terms. Heather Brebaugh, Kerri Anne Goldberg, Bill Roland and Steve Pearson are the newest members, joining the Board in July, 2014. In addition to the members of the Board, a talented group of financial experts serve on the Finance Committee, providing experienced guidance for the endowment investments.
Carmel Public Library Foundation Board of Directors
 
 
 
 
Ben Heinrich
President
 
Kevin Mahoney
Vice President
 
Susan DuCoeur
Secretary
 
 
 
 
 
 
Phil Bowhay
 
Heather Brebaugh
 
Mary Kay Crockett
 
Rod Dewar
 
 
 
 
Kerri Anne Goldberg
 
Jeff Greenberg
 
Susanne Holm
 
Marilyn Kren
 
 
 
 
Rita Patel
 
Stephen Pearson
 
William Roland
 
William Scearce
 
 
 
 
 
 
 
Jenice Schultheis
 
 
 
 
 
 
 

Finance Committee

Richard Borda**
Jim Emery**
Ben Heinrich
Jeff Greenberg
Kevin Mahoney
Bill Scearce

**Off Board Member

 

Legal Advisor

Jim Heisinger**
Staff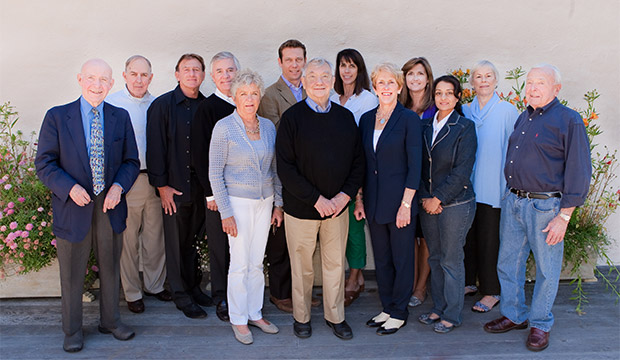 Life Members & Former Board Directors
Mary May Altenburg*
Clayton Anderson
William H. Barnes*
Edwin R. Bayley
Paul Bianchi
Melanie Billig
Helen Breck
Robert Campbell*
Dorothy Capen
Cheryl Carter
Joseph N. Chaffers*
Cyril Chappellet*
Lynn Chester
Margaret Christensen*
Joan Clancy
Sara Clarenbach
Jeanie McKnight Clausen*
Ward Crockett*
Judy Cunningham
Don Dinsmore
 
Stephen H. Dolley
J. Randolf Elliott
Jim Emery
William C. Felch, M.D.*
Ruth S. Gleisner
Barbara Hall
Carolyn Hardy
Thomas H. Hawley
James G. Heisinger
David B Heyler, Jr.*
John H. Hicks*
Buzz Hoever
Carol Lee Holland
Marilyn Holland*
Philo Holland*
Stevan Horvath
Vern Johnson
Charlie Keeley
Lucette Kenan*
Donald E. Kremer
 
Donald I. Langendorf
Jane H. Lindsay*
Valera Lyles
Linda McCarthy
William B. Mitchell
Peter Mollman
Barbara Moody
Cindy Murphy*
Dorothy F. Newton*
Hadley Osborn*
Tom Parks
Kay Power*
Neils Reimers
Michele Rench
Kathleen Ritter
Beth Robinson
Marion Robotti
Carolyn Samson
Marv Silverman
 
Ann Simpson*
Howard R. Skidmore*
Leslie Snorf
Jean Stivers
Kay Sullivan
Thomas & Kathleen Tait
Chris Tescher
Bill Tyler, III
Elisabeth Ungaretti
Fran Vardamis
Cecil Wahle
Stuart Waltzer
Jonnie Webb
George White
Lamont Wiltsee
Samuel Wright, Jr.
Donald & Mary Wurtz
Luciana Young

*deceased
Carmel Public Library Foundation Finance & Board Meeting Schedule • 2014-2015
Finance & Board Meetings are held monthly from September to June, with the exception of December.  The Finance Committee meets at 3 pm.  The Board Director meeting follows at 3:30 pm.  Everyone is welcome to attend Finance Committee.  Meetings are typically help in the Chapman Room at Sunset Center.  Confirmation emails are sent with documents to be reviewed at the meeting.  Please print material to bring to meeting. 
Library Trustee meetings are held monthly at Carmel City Hall.  They are open to public, and Carmel Public Library Foundation is welcome to attend.  Attendance is not mandatory.
September
CPLF Board Retreat, Mon Sep 15, 10 to noon 
Library Trustee Mtg, Wed Sep 24, 9 to 11 pm at City Hall
October
Finance & Board Mtgs, Mon Oct 20, 3 & 3:30 pm
Trustee Mtg, Wed Oct 22, 9 to 11 pm at City Hall
November
Finance & Board Mtgs, Mon Nov 17, 3 & 3:30 pm
Trustee Mtg, Wed Nov 26, 9 to 11 pm at City Hall
December
Finance & Board Mtgs, NO MEETING
Trustee Mtg, Wed Dec 24, 9 to 11 pm at City Hall
January
Finance & Board Mtgs, Mon Jan 26, 3 & 3:30 pm (*Note, Jan 19 is MLK Holiday)
Trustee Mtg, Wed Jan 28, 9 to 11 pm at City Hall
February
Finance & Board Mtgs, Mon Feb 23, 3 & 3:30 pm
Trustee Mtg, Wed Feb 25, 9 to 11 pm at City Hall
March
Finance & Board Mtgs, Mon Mar 16, 3 & 3:30 pm
Trustee Mtg, Wed Mar 25, 9 to 11 pm at City Hall
April
Finance & Board Mtgs, Mon Apr 20, 3 & 3:30 pm
Trustee Mtg, Wed Apr 22, 9 to 11 pm at City Hall
May
Finance & Board Mtgs, Mon May 18, 3 & 3:30 pm
Trustee Mtg, Wed May 27, 9 to 11 pm at City Hall
June
Finance & Board Mtgs, Mon Jun 22, 3 & 3:30 pm
Trustee Mtg, Wed Jun 24, 9 to 11 pm at City Hall